Bhubaneswar: Odisha's leading real estate company DN Homes is nearing the completion of its Fairytale project which was announced at a press conference held in the capital city of Bhubaneswar. A first-of-its-kind residential project, DN Fairytale is expected to be completed within the stipulated time, marking a major success for the Bhubaneshwar-based real estate company. What further highlights the success of DN Homes is that the company has managed to achieve this development pace despite the impact of the covid pandemic and Cyclone Fani.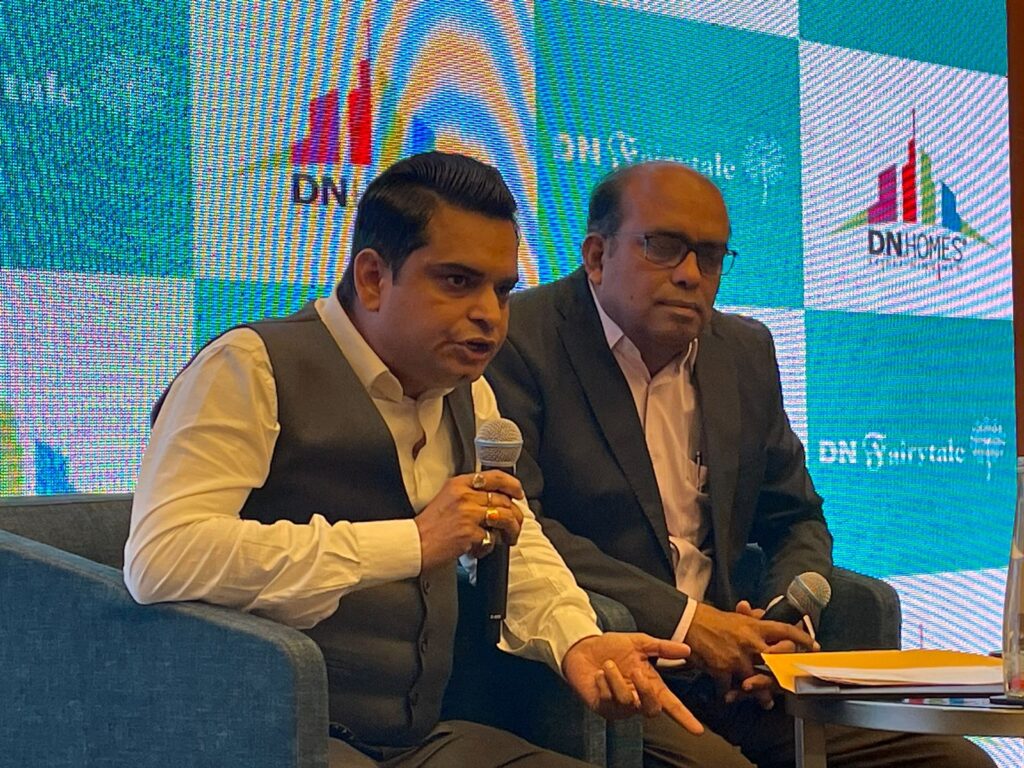 The journey of this project started three and a half years ago when DN Homes decided to develop a residential society in close proximity to the upcoming 730-acre Info Valley – one of the fastest-developing growth corridors in the state. Designed and constructed in record time, DN Fairytale is a unique residential complex offering both 2BHK and 3BHK apartments in various carpet sizes along with one commercial complex to suit the needs of the customers. DN Homes is expected to start offering possession in the coming months, given the fact that 90% of the apartments at DN Fairytale have already been booked by the buyers. This project will fulfill the needs of the people who will be working under different corporate, IT sectors, cancer hospitals, super specialty hospitals, sports complexes, etc., and play a major role in the successful operation of Info valley.
DN Fairytale is in fact the only residential project in the state that launched in 2019 just before covid and is now nearing completion. And being Odisha's first-ever theme-based township, DN Fairytale will offer children-centric homes with around 75 percent open area. Moreover, it has been designed to offer a premium lifestyle to its residents with 54 amenities including a dedicated clubhouse, swimming pool, kids' school, fish pond, amphitheater, jogging track, 3-tier security system, a dedicated kids' play area, and an interactive center for senior citizens. And to top it all the project will offer unmatched connectivity to various city markets, the airport, the railway station, and recreational centers. Its location is well connected with NH-16 and will thereby provide good access to educational institutions, health care, public facilities, etc.
Speaking to the press, Mr. Nikhil Bajpai, Vice President, Sales & Marketing- DN Homes said, "DN Fairytale is one of our flagship residential projects and the same reflects in the way it has been developed. Our commitment from day one has been to serve the needs of our consumers and provide them with timely possession of their dream homes. I would also like to thank all our partners and stakeholders who helped us in achieving this success in record time."
"The project is expected to deliver high-value appreciation since its inception. The group is helping enable Odisha's growth story by acting as an aggregator of luxury real estate and providing end-to-end solutions to homebuyers. Given how fast Tier 2 and 3 markets turn into hotbeds for real estate investment, their role in Odisha's economic growth is expected to become even more prominent.", added Mr. Shyam Sundar Padhy, Executive Vice President DN Homes.
The DN Group has always been a trailblazer in concepts, designs, etc. across sectors. The conglomerate has not only fastened the economic growth in the eastern periphery by delivering world-class projects ahead of time. But has also advanced the development of Bhubaneswar real estate.