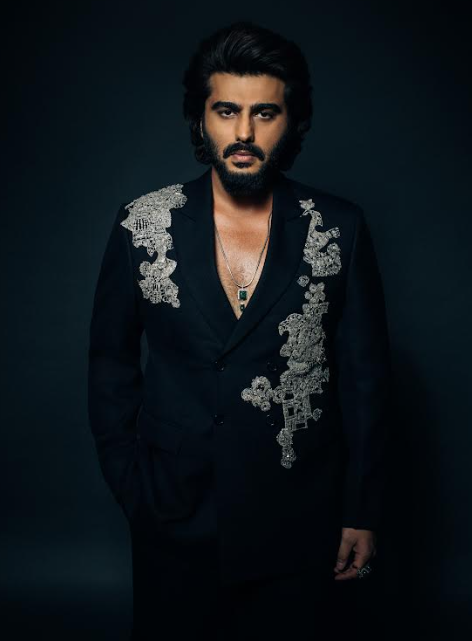 Mumbai June 26th, This year, Arjun Kapoor is celebrating his birthday with a special and kind gesture. He will be hosting a charity closet sale initiative and will be putting up some of his most cherished outfits for a noble cause. In this latest drop of his personal wardrobe favorites, he will share pieces that have been part of a special memory or that have been hand-picked by him for a special occasion- all to share a slice of his life with fans and well-wishers on this day.
Speaking about this year's drop, Arjun said, "When I celebrate my birthday, I really look forward to connecting with my fans and family. Putting out pieces of clothing that remind me of happy times, special days and important achievements is my way of sharing and forming a sort of kinship with others. I hope everyone enjoys this drop because every little bit adds up to help those in need of support."
Fans can choose from a diverse range of head-turning footwear, ethnic ensembles, statement athleisure, pop-culture collectibles, formal fits, and much more from his edgy and versatile personal collection.
Proceeds from the sale of his wardrobe will benefit Oscar Foundation, which uses football as a tool to encourage children to stay in school and make them future-ready – bringing together Arjun's passion for football with his commitment to philanthropy.
Arjun further added, "This is a small way for me to share my birthday with others and with the amazing children of the Oscar Foundation. Celebrating circularity, the culture of sharing, and the culture of giving is the best way I can spend my day."

Ashok Rathod, Founder and Director of, the Oscar Foundation, added, "Arjun Kapoor's continuing support has sparked immense joy in our children, who are encouraged by the hopes and dreams that Arjun shares for them."
Pieces are available online through the social enterprise Dolce Vee (SaltScout.com/DolceVee/ArjunKapoor), where buyers can also learn about the water and carbon savings contributed by purchasing each of Arjun Kapoor's pieces preloved over newly manufactured. Dolce Vee Founder Komal Hiranandani added "Arjun has always looked to make giving more meaningful, and a basis for fostering long-lasting shifts that make the world better. We couldn't be more grateful for his steadfast support towards brightening young lives through the transformative power of sport."