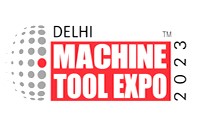 New Delhi  The fourth edition of the Delhi Machine Tool Expo (DMTX 2023) will be held at Pragati Maidan, New Delhi from 24 to 27 August 2023.
DMTX 2023 would feature over 250 exhibitors occupying an exhibition space of around 12,000 square meters of gross area showcasing the latest technologies and advancement in metal cutting, metal forming, metallurgy, high-precision machine tools, technologies, and solutions. Both Indian and foreign exhibitors are expected to participate and connect with the 15,000+ visitors that are expected to attend the expo.
Stating his views on DMTX 2023, Ravi Raghavan, President, IMTMA said, "The previous edition of the show held in Pragati Maidan in 2017 had evoked a good response from the manufacturing industry. Machine tool manufacturers who participated in the show were able to expand their range and I firmly believe that DMTX 2023 would help them to build on to their earlier success and reach out to many more industries in the northern region of India."
The expo would have pavilions on Metrology Expo (metrology, testing instrument, and equipment) and Weld Expo (welding, cutting, and joining). A special attraction is going to be the pavilion showcasing the futuristic Digital Manufacturing (additive manufacturing and evolving Industry 4.0 concepts) tools and techniques.
Speaking on the objective behind organizing the expo, Jibak Dasgupta, Director General & CEO, IMTMA said, "IMTMA is organizing the expo to enable industrial units in the North Indian region to stay in sync with the emerging technologies. DMTX 2023 would play an enabling role to address the numerous requirements of OEMs and component manufacturers in the North India market. The Association expects a good turnout, and we believe the expo will continue to grow in future editions as well."
Special beneficiaries of this DMTX 2023 are going to be the industrial units located in the industrial hubs of Himachal Pradesh, Punjab, Haryana, Delhi, Rajasthan, Uttar Pradesh, Uttarakhand, and West Bengal as they look to upgrade as well as showcase their products and solutions.