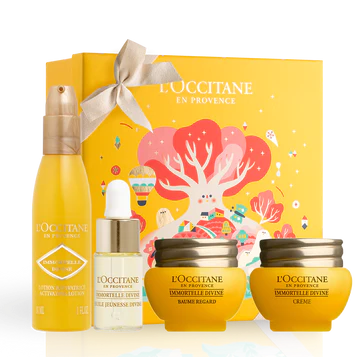 New Delhi, 12th October 2023 – Dusaan, a leading brand in home decor, luxury gifts, and lifestyle experiences, is thrilled to announce an exciting collaboration with the renowned L'Occitane Group. Together, they are launching an exquisite line of gift hampers that promises to raise the bar of the art of sharing special moments with your loved ones.
Dusaan is an online store that sells high-quality home decor at a budget-friendly cost. For all the home decor, exquisite gift hampers, and luxury enthusiasts, who are shamelessly themselves and seek a place to call home that reflects them, Dusaan is your holy grail. Any theme or style you can think of will be available here.
On the other hand, the whole world has been intrigued by the L'Occitane Group, a pioneer in the beauty and skincare sector as well, owing to its dedication to natural ingredients, sustainability, and superior product quality. At the heart of L'Occitane Group lies its devotion to harnessing the power of nature. The company's products are sourced from high-quality, traceable, and sustainably natural ingredients.
Together, they are ready to offer an exceptional range of gift hampers that blend with your self-care and luxury. They share the same commitment to quality, fine craftsmanship, and the appreciation of life's great moments. By providing a wide range of expertly made hampers that combine the timeless beauty of L'Occitane Group with Dusaan's signature luxury touch. These gifts are for upcoming festive seasons like, Diwali, Christmas, or New Year and these hampers will be available at both L'Occitane stores and online channels.
"We are absolutely thrilled to partner with L'OCCITANE Group, a brand that shares our commitment to quality, elegance, and the art of pampering oneself and others", says Simran Kohli, Co-founder of Dusaan. She also added, "We want to provide a gifting experience that is unmatched, memorable, and makes the individual receiving it feel special, and to make our vision come to life, we are collaborating with the great minds of L'Occitane Group".
Customers can select from a wide range of options to fit their interests and budgets on the Dusaan website, where these exclusive gift hampers will be available for purchase. These hampers can become the ideal way to show love and gratitude to friends, family, and coworkers as the Diwali season approaches. Dusaan Unveils Exclusive Gift Hampers in Collaboration with L'Occitane Group