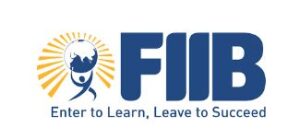 New Delhi, July 11, 2023: FIIB Business Review (FBR), the in-house journal of the prominent B-School, Fortune Institute of International Business (FIIB) has received an impressive inaugural impact factor of 2.6, as confirmed by the Clarivate Journal Citation Reports (JCR). This milestone is a testament to the phenomenal performance and contributions of the FBR to the academic community. FIIB's journal has consistently exhibited excellence over the past years, and the recognition from Clarivate JCR fortifies its position as a leading publication in business research.
The impact factor of 2.6 affirms the high caliber of FBR research and reflects the dedicated efforts of the proficient editorial team, including Dr Sudhir Rana (editor). "The debut impact factor of 2.6 is a testament to FBR's unwavering commitment to academic excellence, and we are eager to set new benchmarks", said Dr Sudhir Rana.
Sharing her delight at this significant milestone, Radhika Shrivastava, Executive Director, FIIB, said, "We are immensely proud of FIIB Business Review's groundbreaking achievement of earning an inaugural impact factor of 2.6, as validated by Clarivate JCR. We remain committed to providing scholars with a platform for sharing their work with global scholars. Congratulations to our editorial team for setting new benchmarks and carving out a distinctive niche."
Clarivate Plc recently unveiled the 2023 update to its annual Journal Citation Reports (JCR), which assesses over 21,500 academic journals across 250+ scientific and research disciplines. The inclusion of a journal in the report indicates its fulfillment of rigorous quality standards, making this achievement even more remarkable. Some other distinguished academic journals of India featured in the list include Vision by MDI Gurgaon, which achieved an impact factor of 2.8, the Journal of Entrepreneurship, which attained an impact factor of 2.7; the International Journal of System Assurance Engineering and Management with an impact factor of 2.0, Global Business Review by International Management Institute, Delhi that bagged an impact factor of 2.4, IIMB Management Review with an impact factor of 1.7 and IIM Kozhikode Society & Management Review securing an impact factor of 1.6.