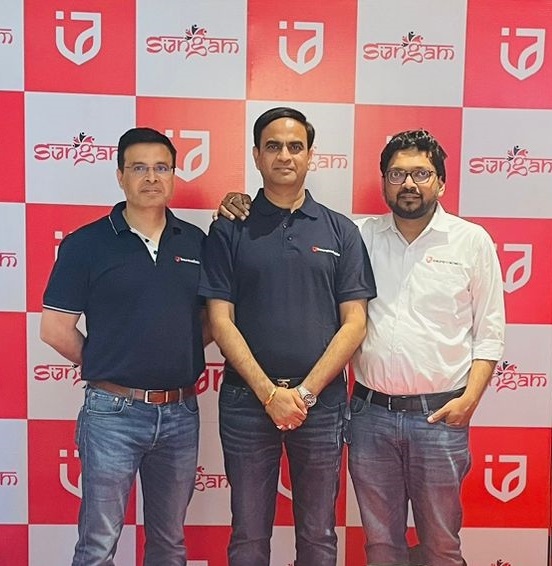 Mumbai, 22nd April 2023: InsuranceDekho, the leading Indian Insurtech that recently raised $150Mn, the largest Insurtech series A funding in South East Asia, has onboarded IRSS founder Kuldeep Trivedi and his team. Kuldeep is an industry veteran with more than 25 years of insurance distribution experience in Western India. Kuldeep has multiple innovative insurance distribution ventures to his credit including the largest institutional insurance distributor in the Gujarat state. This team will enable InsuranceDekho to strengthen its distribution network, supercharging its penetration into the crucial insurance market of western India. Kuldeep will join the core leadership team of InsuranceDekho.
The new team is aligned with the vision of InsuranceDekho to democratize insurance buying and selling across India and insure every Indian. InsuranceDekho aims to reach every corner of India and is on target to have 2 lakh partners covering every pin-code in India by the end of 2023.
The Indian Insurance market stands at $131 Bn as of FY22 and has grown at a CAGR of 17% over the last two decades. The industry is expected to continue its commendable growth trajectory in the future in line with IRDAI Chairman Dr Panda's vision of 'Insurance for All by 2047'. As per the economic survey of 2022-2023, India will emerge as one of the top six insurance markets ahead of Germany, Canada, Italy, and South Korea by 2032.
Ankit Agrawal, Co-founder and CEO of InsuranceDekho said," We are excited to welcome Kuldeep Trivedi and his team to the InsuranceDekho family. The team shares our vision of democratizing access to insurance and insuring every Indian. Kuldeep, his team and their partner network will supercharge InsuranceDekho's reach and greatly strengthen our proposition in Western India".
Kuldeep Trivedi, Founder of IRSS added, "InsuranceDekho has always been an inspiration for us and we are elated to finally be a part of the esteemed family. Over the past few years, we have worked relentlessly to offer the best insurance products to the people of Gujarat. With InsuranceDekho's strong technology infrastructure, insurer relations and product portfolio, we aim to further increase our penetration in Western India and provide better value and convenience to our customers.
The onboarding of Kuldeep Trivedi and team aligns with InsuranceDekho's vision to democratize the insurance sector by increasing distribution and removing barriers to buying insurance. InsuranceDekho is committed to providing innovative insurance solutions that meet the evolving needs of every Indian. Enabled by its robust technology platform, InsuranceDekho is present in 1350+ towns covering 98% of pin codes in India. InsuranceDekho has insured 55 lacs Indians so far and is today successfully insuring 10¹ Indians every minute.