When it comes to venturing into the world of franchising, finding the perfect opportunity is paramount for success. India is home to a plethora of remarkable homegrown brands that have carved a niche for themselves, showcasing resilience, innovation, and a deep understanding of the local market. If you're seeking a franchise that offers a winning combination of profitability and stability, we've curated a list of five exceptional options that deserve your attention. These brands have not only stood the test of time but have also continued to evolve, adapt, and captivate customers in the ever-changing business landscape.
From the sizzle of mouthwatering burgers to the aromatic delights of tea, and from the explosion of flavors in momos to the rich tapestry of Indian cuisine, these franchises have redefined their respective industries. With a keen focus on quality, customer satisfaction, and a commitment to delivering memorable experiences, they have become beloved household names across the nation.
Here, we unveil the extraordinary potential they hold for aspiring entrepreneurs like you. These franchises not only offer a pathway to financial success but also provide an opportunity to contribute to the rich tapestry of Indian business. By partnering with these brands, you can tap into their proven business models, comprehensive support systems, and established customer bases to kickstart your entrepreneurial journey with confidence.
1. Wow! Momo
Over the years, Wow Momo has emerged as a frontrunner, capturing the hearts and taste buds of millions with their irresistible range of momos. With an unwavering commitment to quality, authenticity, and constant reinvention, Wow Momo has redefined the art of momo, creating a cult-like following that has propelled them to the top of the franchise world. From classic steamed momos to bold and innovative flavors that push boundaries, Wow Momo offers a gastronomic adventure that keeps customers coming back for more. So, if you're looking for a franchise that delivers the perfect blend of taste, innovation, and entrepreneurial success, Wow Momo is the delicious choice that promises to leave you and your customers craving for that next incredible bite. Brace yourself for a flavorful revolution that will redefine your perception of momos and pave the way for your own extraordinary business journey.
2. Burger Singh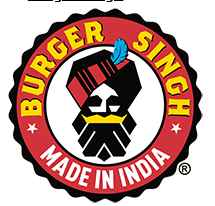 In a country where fast food reigns supreme, one franchise stands out from the crowd, tantalizing taste buds and capturing hearts with its irresistible offerings. Welcome to the flavorful universe of Burger Singh, a game-changer in the Indian burger industry. With a unique fusion of Indian spices and international flavors, Burger Singh has redefined the burger experience, providing a tantalizing twist that keeps customers coming back for more. From its inception, this dynamic brand has harnessed the power of innovation, quality ingredients, and a deep understanding of customer preferences to create a brand that leaves a lasting impression. As the largest Homegrown burger chain in India, Burger Singh has achieved remarkable success by infusing Indian flavors into western burgers, making it a household name. Currently, 83 Burger Singh outlets are operational across the nation, while 20 more are being fitted out. The chain has also announced plans to open 50+ new outlets in several states via franchises. So, if you're on the hunt for a franchise that's rewriting the rules of fast food with immense potential for growth, Burger Singh is the delectable choice that promises a winning recipe for success. Get ready to sink your teeth into an exciting business venture that leaves your customers craving for more, one scrumptious bite at a time!
3. Chaayos
Tea is not just a beverage but a cultural phenomenon all over the world, there's one franchise that has captivated tea enthusiasts and reimagined the tea-drinking experience. Welcome to the enchanting world of Chaayos, where every sip takes you on a journey through a rich tapestry of flavors and aromas. With a commitment to serving handcrafted, personalized cups of tea, Chaayos has become a force to reckon with in the bustling cafe industry. Blending the best of traditional Indian chai with contemporary twists, this franchise has captured the hearts of tea lovers nationwide. From the cozy ambiance to the diverse menu featuring an array of teas, snacks, and meals, Chaayos offers an oasis for those seeking a rejuvenating break from the ordinary. So, if you're seeking a franchise that combines heritage, innovation, and a passion for delivering an exceptional tea experience, Chaayos is the perfect choice to infuse your entrepreneurial journey with success and flavor. Get ready to embark on a tea revolution that will leave your customers steeped in delight!
4. Chai Sutta Bar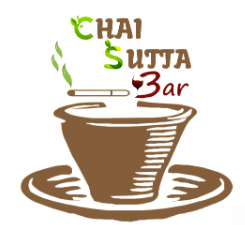 In a society that cherishes the ritual of tea, Chai Sutta Bar has emerged as a trendsetter, revolutionizing the way people perceive and enjoy their favorite beverage. With an irresistible combination of handcrafted teas, delectable snacks, and a hip, urban ambiance, Chai Sutta Bar has become a beloved destination for tea lovers of all ages. This franchise encapsulates the essence of chai culture, infusing it with a modern twist to cater to the preferences of today's generation. From the moment you step through their doors, you're transported into a world of aromatic brews and vibrant conversations, where every sip of chai is a celebration of flavor and camaraderie. If you're on the lookout for a franchise that encapsulates the spirit of innovation, cultural pride, and a passion for creating memorable experiences, Chai Sutta Bar is the perfect choice to embark on a chai-filled entrepreneurial journey. Get ready to indulge in the warmth of a perfectly brewed cup and witness how Chai Sutta Bar is redefining the very fabric of chai culture, one sip at a time.
5. Sagar Ratna
Sagar Ratna has mastered the art of capturing the essence of traditional flavors and presenting them in their purest form. With a legacy spanning over three decades, this brand has become synonymous with impeccable quality, warm hospitality, and a commitment to preserving the rich heritage of Indian gastronomy. From sizzling dosas to aromatic biryanis and soulful curries, Sagar Ratna offers a tantalizing array of vegetarian dishes that bring the true essence of Indian flavors to life. With each bite, customers are transported to the vibrant streets of the country, where the aroma of spices fills the air and every morsel tells a story. If you're seeking a franchise that not only satisfies appetites but also nourishes the soul with authentic flavors, Sagar Ratna is the perfect choice to embark on a culinary voyage that will leave your customers craving for more. Get ready to savor the richness of Indian cuisine and witness how Sagar Ratna continues to redefine the landscape of gastronomic delight, one plate at a time.