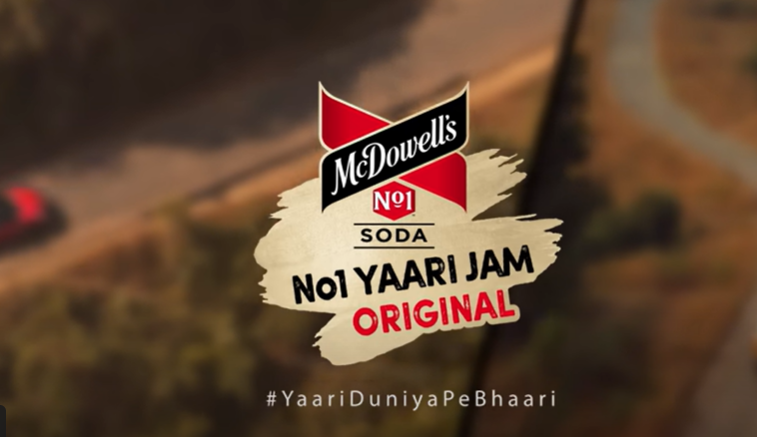 National, 5th August 2023: As we gear up to celebrate Friendship's Day, McDowell's No.1 Soda is thrilled to announce the onset of "Yaari Season", a celebration dedicated to the unbreakable bonds of friendship. McDowell's No.1 Soda invites people around the country to embrace the true spirit of Yaari.
As part of the Yaari Season, McDowell's No.1 Soda is bringing back the hit Yaari anthem created in collaboration with renowned musicians Armaan Malik, Amaal Malik, and Nikhita Gandhi. The anthem, titled "Yaari Duniya Pe Bhaari", has already garnered over 31 million views, and is sweeping across social media platforms, touching the hearts of millions of Yaars. This anthem also marks the first-ever collaboration of the sibling duo, who have come together for the very first time.
The anthem is an ode to celebrate friendship and evoke a sense of togetherness. The upbeat rhythm, infectious energy and heartfelt delivery of the anthem has truly enraptured the audience all over the nation. Yaari Season represents a time in friendship spreading joy and excitement. It is a season where laughter echoes through the air, memories are created, and lifelong friendships are forged.
Sharing her thoughts on the occasion, Ruchira Jaitly, Chief Marketing Office, Diageo India said, "Friendship Day, or the Yaari Season as we call it, for McDowell's No1 Soda, is a time dedicated to celebrating the essence of friendship. At McDowells No1 Soda we seek to unite people, foster connections that transcend boundaries and create a sense of togetherness. Through our brand's unwavering commitment to the spirit of belonging and friendship, we aim to bring people together, with shared moments of joy and celebration. As we embark on this Yaari Season, we invite everyone to join us in celebrating those extraordinary friendships that make life truly remarkable and say- Apni Yaari Duniya Pe Bhaari."