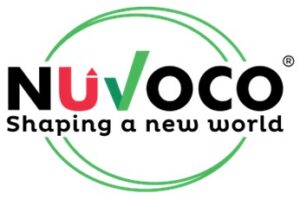 New Delhi, August 23, 2023: Nuvoco Vistas Corp. Ltd., India's fifth-largest cement group in terms of capacity and among the leading players in East India, is delighted to announce its expansion in the construction booming markets of Mumbai and Pune. The company has inaugurated two new RMX Plants in Kharadi (Pune-II) and Kandivali (Mumbai) as part of its ongoing efforts to expand its Pan-India footprint. This underscores Nuvoco's commitment to meet these regions' increasing demands for construction materials.
The Kharadi (Pune-II) plant caters to the Pune region's thriving construction market. As a key city in Maharashtra, Pune presents Nuvoco with tremendous opportunities for growth. This plant is strategically located to serve areas such as Kharadi, Hadapsar, Wagholi, Manjari, Nagori, and Keshavnagar. Furthermore, the Kandivali Plant in Mumbai is easily accessible from the Western Express Highway and will contribute significantly to ongoing residential and commercial projects within a 15-20 km radius. It is anticipated that the concrete volumes from these plants will rise gradually, driven by the escalating infrastructure demands in these locations.
With state-of-the-art equipment and facilities, these plants are capable of meeting Maharashtra's growing need for ready-mix concrete (RMX). It is equipped with a batching plant with a capacity of M1 (60 cubic meters per hour) and four 100-metric-ton silos. Consequently, Nuvoco's customers benefit from its advanced technology and quality assurance processes.
Mr. Prashant Jha, Chief of the Ready-Mix Concrete and Modern Building Materials business at Nuvoco Vistas expressed his excitement about the expansions, stating, "The expansion of our Ready-Mix Concrete business in Maharashtra will play a key role in our overarching business strategy. This will enable us to tap into high-potential markets and strengthen our commitment to providing innovative solutions to our customers. With our proven formula of quality, innovation, and customer satisfaction, Nuvoco solidifies its position to be a Leading Building Materials Company Delivering Superior Performance."
Nuvoco Vistas stays confident in leveraging Mumbai's significant infrastructure transformation and Pune's impressive expansion in the construction domain. With these expansions, the company continues its vision of Building a Safer, Smarter, and Sustainable World while catering to the evolving needs of its customers.