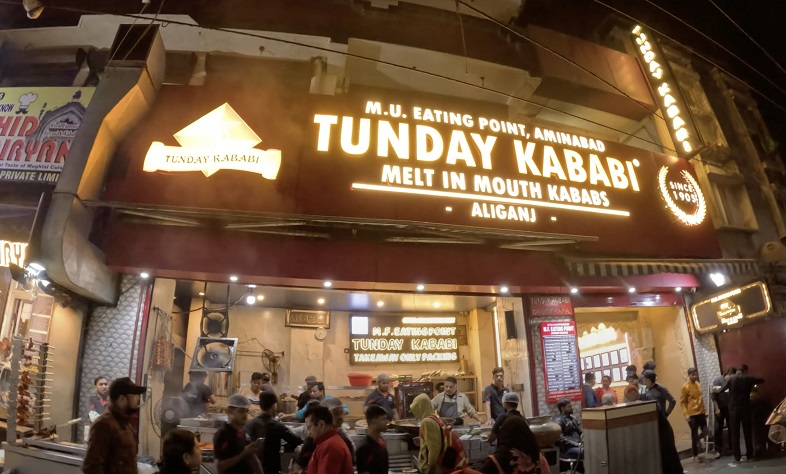 Omaxe Chowk, located in the heart of Chandni Chowk, Old Delhi, leases approx 4000 sq ft space to Lucknow's Original Tunday Kababi, in its first-of-its-kind food court called Dawatpur. Tunday Kababi is a legendary restaurant famous for its Tunday Kabab and Mughlai delicacies. It had recently featured at the prestigious 12th position in Tasteatlas' compilation of the World's Most Legendary Restaurants. This is for the first time that Tunday Kababi is opening its outlet out of Lucknow and Omaxe Chowk is proud to be in offering Delhi the taste of authentic Tunday Kababi of Lucknow.
This strategic move aims to bring iconic tastes closer to the people of Delhi and to cater to discerning shoppers and tourists.
"With the opening of its new outlet at Omaxe Chowk, Delhi, the brand seeks to blend the traditional shopping experience complete with legacy delicacies with a deft modern touch. With most brands already onboard, the food court is almost entirely leased out, ensuring a diverse and vibrant culinary experience for our visitors. We are proud to have created India's largest food court at Omaxe Chowk," says Jatin Goel, Director, Omaxe Group.
Omaxe Chowk, situated in the vibrant market of Old Delhi, is a prominent retail destination that seamlessly blends modernity with the city's rich cultural heritage. The food court, named Dawatpur (City of Food), is spread across an impressive one lakh sq ft and has a seating capacity of 2,000. Its terrace offers panoramic views of the entire Old Delhi.
Dawatpur, India's Largest Food Court, will host a diverse range of national, international, and local food service brands. It has already roped in well-known food brands like Haldiram's, Burger King, Pizza Hut, Biryani Blues, Berco's, Sagar Ratna, Dominos, KFC, Hira Sweets, Amritsari Express, Maska, Chicago Pizza, Bonjuz, Nazeer, Jung Bahadur Kachori, Kuremal ki Kulfi, Gaya Prasad Pranthe Wale, KDH Chaat, Al Bake, Qureshi Kabab Corner, Gianis, Chaat Town, etc.
Omaxe Chowk also offers an extensive range of premium shopping stores featuring renowned national and international brands. Shoppers can indulge in the latest fashion trends, lifestyle products, jewellery, accessories, and more. The project has state-of-the-art amenities, ensuring a seamless shopping experience and parking facilities for 2200 cars.