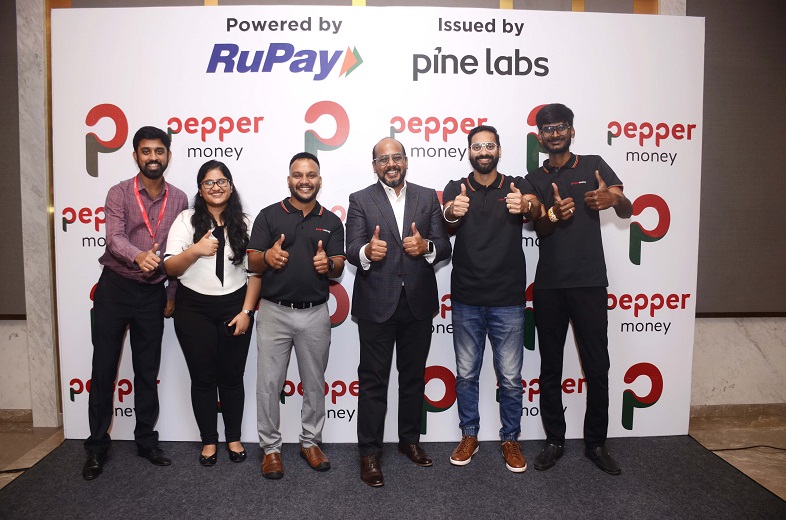 Indore, September 2023: India's cleanest city, Indore, known for its street food and the locally famous cotton handlooms, is among the first cities in India to have its own prepaid card curated to reward customers on their day-to-day spending at popular brands.
Pepper Money India, part of the Global consumer finance company, Pepper Group, has partnered with the National Payments Corporation of India (NPCI) and Pine Labs to launch the co-branded prepaid card. Pepper Money India has ambitious plans to onboard approximately 1 million customers within the next 12-15 months through this prepaid card.
Addressing the relatively lower card penetration in Tier 2 and beyond cities, the fintech company is employing a personalized rewards approach, involving collaborations with renowned local merchants in its target cities.
In Indore, Café Terazaa and Alba Bistro are among the initial few popular brands to come on board and offer rewards on transactions carried out using the Pepper Money Dreams Card. More than 50 other renowned brands from Indore, including Jawed Habib, Mister Shef, Treasure the Wellness Spa & Family Salon, Split Bean, etc. have joined the fintech reward program.
The fintech allows hyperlocal brands across fashion, restaurants, travel, consumer electronics, health, and personal care among others to become a part of its rewards program thereby driving increased adoption of its offering.
Abhishek Kothari, CEO of Pepper Money India said, "We are quite excited to launch our prepaid card in Indore, a city of rich history and offering a strong growth opportunity driven by evolving spending patterns among aspirational millennials. Our Pepper Money Dreams Card emphasizes hyper-localization by establishing a two-sided ecosystem, connecting consumers and local merchants."
After Lucknow and Indore, Pepper Money will take its proposition to other emerging cities and create an ecosystem of nearly one million customers over the next 12-15 months.