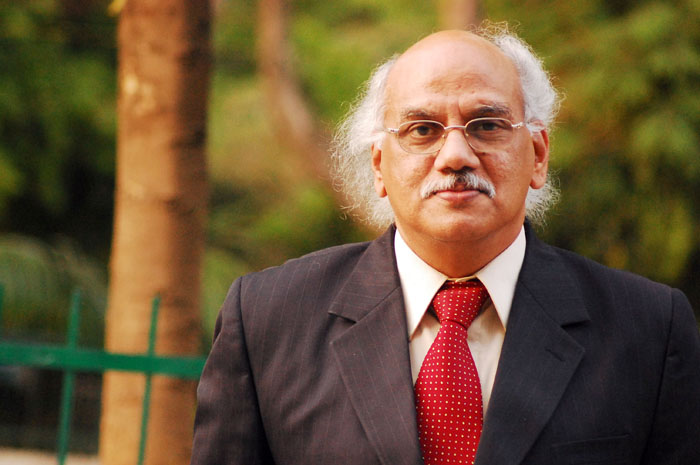 India, October 12, 2023 — Luminary Indian social entrepreneur and educationalist Santosh Choubey, with an illustrious career spanning five decades in literature, culture, education, and technology, is set to receive the prestigious Lifetime Achievement Award at the House of Lords, London. This distinguished honour is bestowed upon him by Vatayan-UK as part of the International Shikhar Samman for the year 2023. The award ceremony is scheduled to take place during the Indo-European Hindi Mahotsav in London on October 13th.
An accomplished scholar who has excelled in both the Indian Engineering Service and Indian Administrative Service, Chancellor of Dr. C.V. Raman University and Rabindranath Tagore University and Director of Vishwa Rang, Shri Santosh Choubey is a one-of-a-kind mentor to many students and aspirants. Furthermore, he holds prominent positions as the Chairman of the AISECT Network, State Resource Centre, Vanamali Srijan Peeth, and Tagore International Literature and Art Centre.
The selection committee of the award has highlighted Shri Santosh Choubey's relentless efforts in championing the cause of Hindi literature and language on both national and international platforms, through his writings and diverse literary and cultural initiatives. Santosh Choubey is a polymath, revered for his creative prowess as a poet, storyteller, novelist, editor, and translator. His literary oeuvre encompasses six acclaimed collections of short stories and three novels, which include titles such as 'Light colored shirt', '9 Bindu Ka Khel', 'Kya Pata Comrade Mohan', and 'Jaltarang'. Additionally, his four volumes of poetry, including 'Kahin Aur Sach Honge Sapne', have garnered significant attention.
Notably, his translations of eminent authors like Terry Eagleton, Frederic Jameson, and Walter Benjamin have been widely acknowledged. His editorial contributions, including the comprehensive 'Vanmali Samagra' and three collections of ideological prose, stand as testaments to his literary eminence. As the editor-in-chief of 'Rang Samvad', a distinguished interdisciplinary magazine, he has played a pivotal role in fostering the realm of drama and arts. His efforts have also extended to the curation of 'Katha Madhya Pradesh', a compendium spotlighting over two hundred storytellers from Madhya Pradesh.
Speaking of the honour given to his work, Shri Santosh Choubey expressed his thoughts saying "Language and culture are the threads that bind us all. Through the power of words, we bridge nations and illuminate shared human experiences. This honour, bestowed upon me, is a testament to the enduring strength of our collective literary heritage. It also is a reminder that our literary endeavours hold the power to unite us all, regardless of our origins. I am deeply humbled and grateful for this honour, which only reinforces my commitment to continue championing the beauty and richness of our cultural mosaic through the written word. "
In an endeavour to champion global storytelling, he orchestrated 'Vishwarang', an international initiative aimed at promoting the Hindi language and Indian culture. Today, this endeavour boasts representation from over fifty countries worldwide. Shri Santosh Choubey's contributions have not gone unnoticed, as he has been the recipient of numerous accolades, including the Dushyant Kumar Award for Poetry, Spandan Critic Award for Criticism, and awards for Translation and Novel from esteemed organizations.
Vatayan UK, along with a constellation of literary, art, and cultural institutions have united in congratulating Santosh Choubey for receiving the 'International Pinnacle Honor' from 'Vishwa Rang'. This recognition further cements his status as an iconic figure in the world of literature, arts, education, and culture.