Gurugram, August 18, 2023: RITES Ltd, the prime Transport Infrastructure Consultancy and Engineering firm, celebrated its 77th Independence Day with great fervour and enthusiasm at its corporate office 'Shikhar' in Gurugram as well as at all work centres across the country and abroad.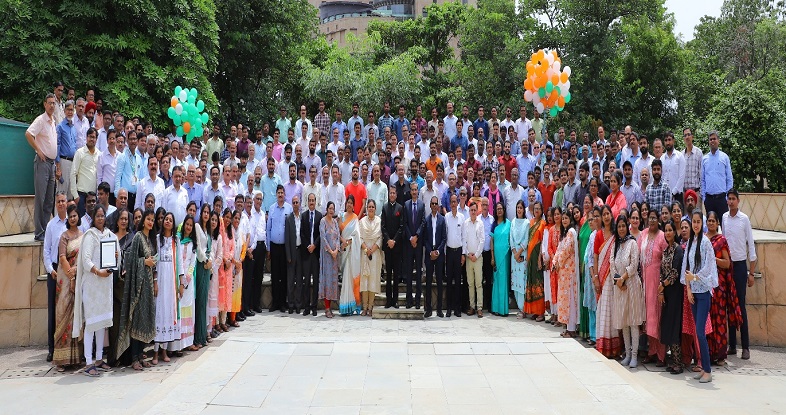 To add to the celebrations, RITES kicked off its 'Golden Jubilee' celebrations by unveiling the 'Marking The Gold' logo. Since 1974, RITES has been shaping the nation's transport infrastructure landscape by following a three-pronged approach: Innovation, Execution and Transformation.
Embracing this year's 'Nation First, Always First' theme, 'Team RITES' was exhorted to commit itself to India@100 and work towards a better future. Also, many in-house activities, including 'RITES Awards-2023' honouring employees for their exceptional contributions, were organised to add more colours to the festivity.