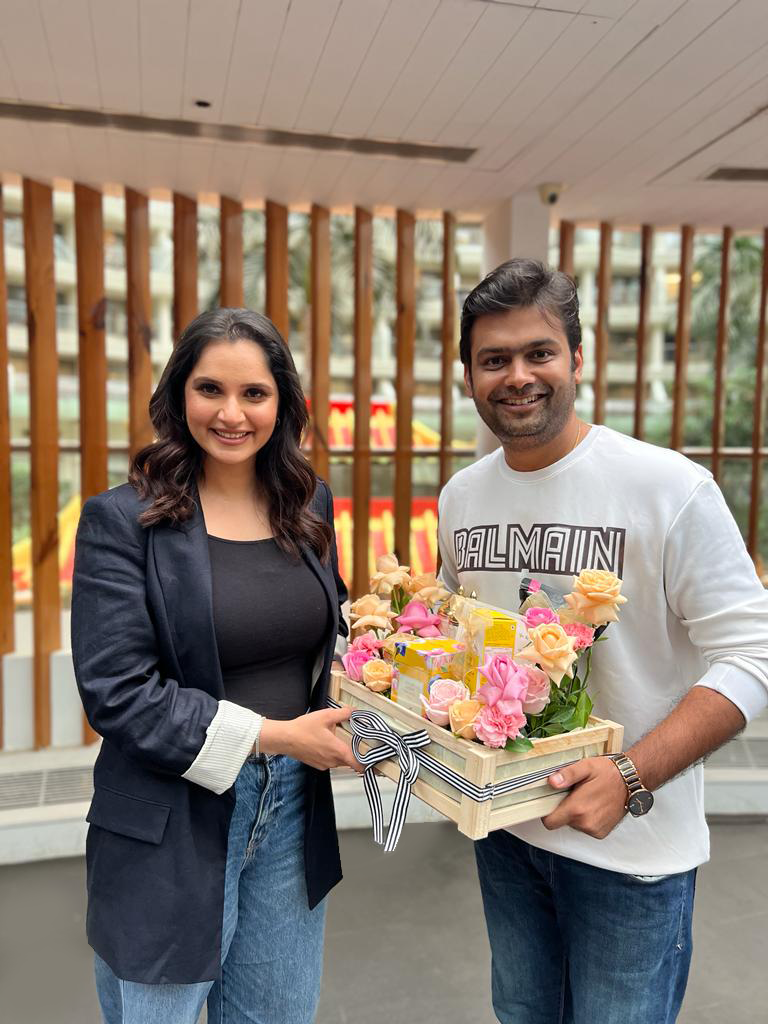 Mumbai, October 19, 2023: ALYF, India's leading holiday home fractional ownership company, announces an exclusive partnership with globally acclaimed tennis sensation, Sania Mirza, for the highly anticipated Wellness & Lifestyle Collection— luxury properties nestled in nature, providing a holistic well-being experience in prime holiday destinations. This visionary alliance will encompass forthcoming projects strategically spread across the scenic locales of Goa, Alibaug, and Coorg.
At the core of this collaboration ideated and facilitated by the Credence Family Office is Sania Mirza's unwavering commitment to making luxury living and well-being accessible to everyone. She firmly believes in the enduring value of real estate investments, especially within the realm of holiday homes, which not only offer long-term potential but also the precious gift of personal relaxation. Upon discovering ALYF's innovative ownership model, she recognized the imperative to spread the word and introduce people to this golden opportunity. Acknowledging the deep love and trust of the public in Sania Mirza, ALYF endeavors to reach a wider audience, unveiling its smart ownership of holiday homes to a broader demographic. The partnership with Mirza, encompasses limited edition projects under the Wellness & Lifestyle Collection, with a total sale value of INR 100 Crores.
Mr. Saurabh Vohara, Founder and CEO of ALYF, expresses his excitement about this significant collaboration, stating, "We at ALYF, have long admired Sania's unwavering dedication to the sport and the nation along with her profound understanding of the real estate market. It is our pleasure to collaborate with an icon of her stature. Our partnership with Sania Mirza not only introduces ALYF's Smart ownership concept to a wider audience but also further enhances a sense of trust in our brand. Sania, with her dedication to health, and innate sense of style, serves as a perfect embodiment of our Wellness & Lifestyle Collection of holiday homes."

An equally enthusiastic Sania Mirza shares her thoughts on this exceptional partnership, saying, "ALYF's vision deeply resonates with my profound belief in the potential of real estate investments as well as investing in a good lifestyle. The smart ownership concept of holiday homes is highly exciting and an ideal fit for many Indians, especially millennials. Just to be able to offer people a chance to own their dream holiday home in itself is very empowering. I am truly thrilled to embark on this journey with ALYF, aiming to make these aspirational properties and lifestyle accessible to the masses."
ALYF has recently launched projects worth Rs 80 Crores in the last few months, marking a significant stride toward their ambitious goal. Over the next 12 months, ALYF aims to incorporate an additional 100 holiday homes into its portfolio, with an estimated value of Rs 200 to 250 crores. Additionally, the subsequent 18 – 24 months will witness ALYF's assertive global expansion into coveted markets such as Dubai and Thailand, carving out a path to international prominence.