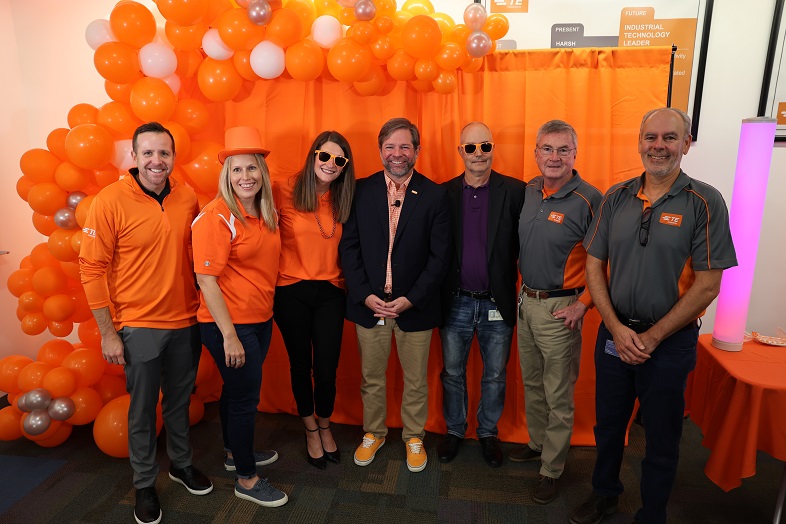 Bangalore, India – July 12, 2023 – In recognition of its global culture designed to empower teams to advance important technological trends, TE Connectivity, a world leader in connectors and sensors, has earned a top-ten ranking among the 2023 Fast Company Best Workplaces for Innovators.
Developed in collaboration with Accenture, the Best Workplaces for Innovators celebrates company cultures that demonstrate an inspiring commitment to encourage and develop innovation at all levels. TE placed eighth on the list, which ranks 100 winners from around the world working in a wide variety of industries.
"The innovation that we do alongside our customers is helping to impact our world in important ways," said TE Connectivity CEO Terrence Curtin. "Our products are enabling electrification and renewable energy to reduce the consumption of fossil fuels. We're also supporting faster, more stable connections to advance autonomous technology and artificial intelligence. To achieve these goals, it is vital that we create a work environment that supports our 8,000 engineers to ensure we continue to create a safer, sustainable, productive, and connected future."
One of the keys to TE's innovative success is the ability of its global engineering teams to collaborate with each other and with customers to respond to changing market demands. In this work environment, TE's innovators regularly show their ability to predict upcoming industry needs. For example, while some experts questioned the potential of electrifying commercial transportation, TE invested in the development of PowerTube, one of the first connection systems tailored to industry requirements and able to reliably and efficiently deliver high-voltage power from the battery to the rest of the vehicle. The newly launched product is already being integrated into the designs of major manufacturers and is expected to help advance the electrification of commercial vehicles.