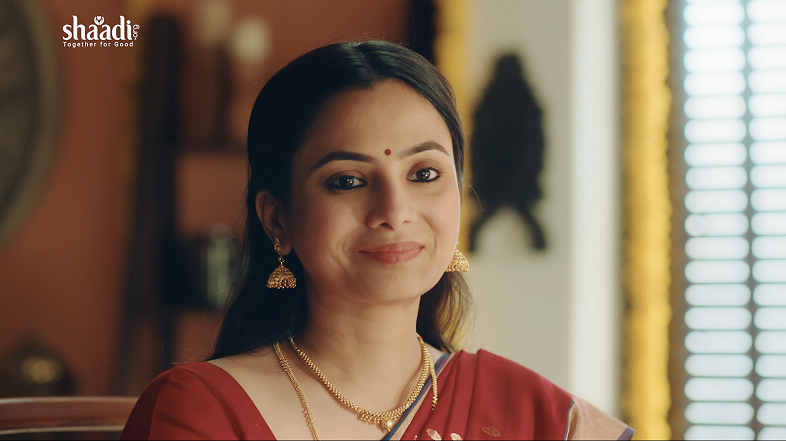 India-wide Release, 18th October 2023: Shaadi.com, one of the leading matchmaking platforms in India, through its CSR arm, Shaadi.org, has consistently championed social transformation with a strong emphasis on women's empowerment. This year, as the nation welcomes Goddess Durga, Shaadi.org has taken the opportunity to connect with its audience through its latest inspiring Durga Pujo campaign titled The Spirit of Durga. Going beyond the festival's religious significance, and embracing the symbolism of Goddess Durga, the film beautifully celebrates the indomitable strength, resilience, and beauty of every woman. At the same time, the film, available on all social media platforms, highlights the importance of not being bogged down by adversity that women face all too often but instead encourages them to take inspiration from Goddess Durga, who never gave up.
Durga is known as the Goddess of Shakti – She is the all-powerful feminine force who won in battling the demon Mahishasur. People seek the blessings of Goddess Durga, asking for strength to overcome troubles and to battle their everyday demons but often fail to notice a similar display of battles fought by the women around them. Bringing this into focus, the film unfolds through the endearing relationship of a grandmother, mother, and an 8-year-old, showcasing the unwavering spirit of working-class women who have been navigating the challenging terrains of personal and professional life through generations, by working round the clock and multitasking tirelessly while defying societal stereotypes.
The ad film draws a meaningful connection between Goddess Durga and the experiences of women post-marriage. It underscores that women often have a lot to juggle while managing diverse responsibilities, experiencing both favorable and challenging days. Despite the variations in their circumstances, they consistently embody the enduring spirit of Durga. By highlighting these unique qualities like power and fearlessness, the brand urges society to respect the (women) goddesses in our homes and how they seamlessly transition between roles as wives, mothers, sisters, and employees. Through the campaign, the brand gives out the message that this innate ability ought to be treasured and appreciated much more than it perhaps is.
Speaking on the new digital film, Johanna Israni, Social Media Marketing, Shaadi.com, said, "Pujo is often seen as a celebration of good over evil while overlooking the battles fought by Maa Durga to get there. This campaign is a reminder that there will be ups and downs in life. So when women embody the spirit of the goddess, it is not about achieving perfection, but the shakti that enables them to keep fighting the good fight. The true victory lies in showing up and making each day count. "