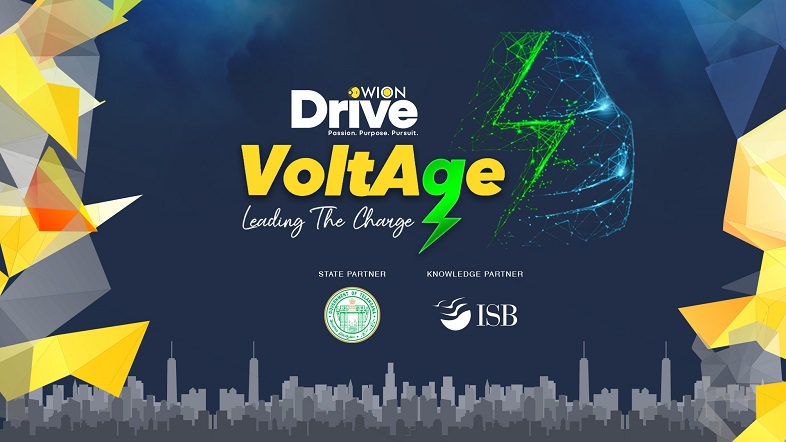 India is at a pivotal juncture in its journey towards sustainable mobility, and to celebrate the nation's remarkable progress in the electric vehicle (EV) sector, WION, India's first and only global news platform, is thrilled to announce its first-ever electric mobility initiative, 'VoltAge – Leading the Charge'. With 'Leading the Charge' as its underlying message, VoltAge aims to be a catalyst in shaping the future of the EV industry in the country. This high-profile event will serve as a platform for thought leaders, policymakers, and industry experts to share insights and experiences, fostering collaboration and innovation within the EV sector.
With its ambitious target of doubling the size of its auto industry to Rs. 15 lakh crores by the end of 2024, backed by a significant FDI inflow of $33.77 billion in the sector, India is strategically aligning itself with the global electric vehicle industry. This industry has the potential to generate five crore jobs by 2030 and attract substantial local and foreign investments.
To be held at the Indian School of Business, Hyderabad on 5th October 2023, the event will feature a series of engaging knowledge sessions, panel discussions, and keynote addresses, covering a wide range of topics related to electric mobility. Notable dignitaries and leaders from the government, industry, and academia will offer their perspectives and insights on how to best shape the electric vehicle ecosystem in India.
WION is committed to promoting sustainable and eco-friendly transportation solutions, and this event aligns with its mission to help in accelerating India's transition to electric mobility. The knowledge shared and discussions held during this conclave will serve as an enabler of transformative change in the Indian automotive landscape.
This landmark event will be attended by industry dignitaries from the electric vehicle, automotive, and tech industries and will provide invaluable insights and perspectives on the EV revolution. Esteemed visionaries, including Santhosh Kumar Joginipally – MP, Rajya Sabha and Senior BRS Leader; Santosh Iyer – MD & CEO, Mercedes Benz India; Jyoti Malhotra – MD, Volvo Auto India; Aditya Jairaj – Deputy MD, Stellantis India; Virendra Goyal, Head – BD, EV Charging, Tata Power; Niraj Rajmohan – Co-Founder & CTO, Ultraviolette Automotive, among others, will grace the event.
Madhu Soman, Chief Business Officer, WION, said, "VoltAge – Leading The Charge' is a testament to WION's commitment to driving meaningful discussions on pivotal issues shaping our world. This conclave will serve as an extraordinary opportunity for attendees to connect with industry luminaries, share ideas, and explore the incredible potential of electric mobility in India. The impact of this event will extend far beyond its duration, influencing policies, investments, and the trajectory of the electric vehicle industry. Attendees will leave not only with valuable insights but also with a sense of purpose, knowing they are contributing to a greener, more sustainable future."
'VoltAge – Leading The Charge' is being organised in partnership with the Government of Telangana (State Partner), and supported by the Indian School of Business, Hyderabad as the Knowledge Partner.