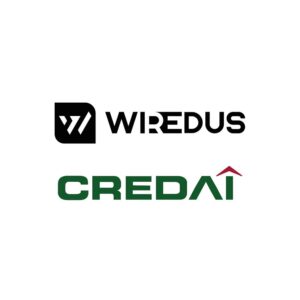 11th July 2023, Gurugram- Wiredus, an eminent digital marketing agency, has successfully secured the esteemed social media marketing mandate for CREDAI National, the eminent apex association of real estate developers in India, boasting a vast network of over 12,000 members nationwide.
According to Wiredus, they have been entrusted with the crucial responsibility of managing CREDAI National's social media marketing endeavors, encompassing the development and execution of comprehensive content strategies, adeptly managing various social media channels, and augmenting brand recognition through meticulously crafted organic campaigns.
The acquisition of this mandate, as reported by Wiredus, emerged victorious after a rigorous evaluation process involving multiple agencies, thereby reinforcing Wiredus' industry standing and excellence.
"We are elated to embark on this journey. alongside the revered organization that is CREDAI National, firmly believing that our profound expertise and profound understanding of the digital domain will empower us to assist CREDAI in effectively engaging their target audience and attaining their overarching marketing objectives," expressed Ravish Yadav, Founder & Director of Wiredus.
Despite being a relatively nascent player in the market, Wiredus has been rapidly gaining ground, owing to its exceptional prowess and an immensely adept team of digital marketing connoisseurs who possess an extensive reservoir of experience and expertise.
Bani G Anand, representing CREDAI, expressed equal enthusiasm and eagerly anticipated the association with Wiredus. She highlighted the collective objective of augmenting CREDAI's brand visibility while concurrently raising awareness regarding the dynamic real estate sector in India.