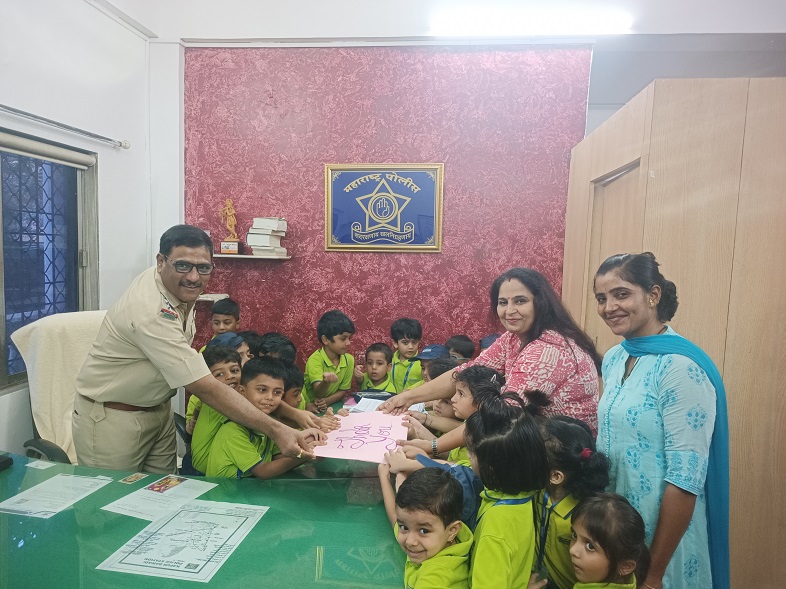 Mumbai, 12 October 2023:EuroKids Preschool, India's Most Trusted Preschool Brand, held nationwide celebrations of Daan Utsav Week, the Festival of Giving. Through the celebrations, the brand reaffirmed its commitment to instilling values of compassion, kindness, and generosity in children from an early age. Daan Utsav Week, dedicated to the Joy of Giving, witnessed enthusiastic participation nationwide. Over 3000+ students and 350+ teachers from 100+ centers across India undertook a series of impactful and heartwarming initiatives aimed at providing children with the right start in life, fostering a sense of empathy and responsibility among them.
DaanUtsav, earlier known as the Joy of Giving Week, is an annual event that encourages people from all walks of life to come together and make a positive impact on society. The occasion of Daan Utsav provided a perfect platform for EuroKids to put its core values into action. EuroKids has consistently demonstrated that education extends beyond textbooks and classrooms and has been working to deliver the Joy of Learning through its holistic curriculum, EUNOIA. This nationwide celebration involved a wide range of activities aimed at making a positive difference in society while teaching children the value of giving back.
The celebration encompassed a variety of activities among others. The young little chefs prepared and distributed sandwiches at various locations, including Police Stations and Bus Depots. This initiative provided nourishment to several people and taught children about compassion, instilling in them the values of care and responsibility towards all living beings.
The kids also raised awareness about the Swachh Bharat Abhiyan, educating others about the importance of hygienic and clean surroundings. They collaborated with underprivileged children in nearby parks to plant trees and promote environmental conservation. Students visited ShishuPallanaCentres and Anganwadito to strengthen community bonds, sharing joy with less-privileged children.
Commenting on the success of this joyful celebration, KVS Seshasai, CEO of the Pre-K Division, Lighthouse Learning (EuroKids), said, "In the spirit of DaanUtsav Week, we take immense pride in the heartfelt culture of giving that has embraced our EuroKids family. Each year, we come together to give back to our society during DaanUtsav. This celebration has brightened countless lives and played a pivotal role in instilling values that foster a deep sense of unity, empathy, and social responsibility in our students. It stands as a testament to the transformative power of education, one that transcends the confines of a traditional classroom. Through these initiatives, we remain committed to ensuring that the young minds at EuroKids, nurtured with these principles, emerge as the future architects of positive change in our society."

Speaking on the successful celebration of Daan Utsav, Geetha Bharadwaj, Centre Head, EuroKids Pune, Ashok Nagar, said, "Daan Utsav, the Joy of Giving Week, has filled our hearts with warmth and deep sense of purpose at EuroKids.This event taught our kids the value of giving, sharing, and helping as responsible citizens. Our students visited and thanked these unsung heroes, offering handmade greetings and sandwiches as tokens of appreciation. They also participated in a Swachh Bharat rally a school cleaning drive, and witnessed the generosity of parents and students, significantly impacting our society. Their small acts of kindness have shown the immense difference they can make, and we are grateful to all who contributed to this noble cause."
As a leading preschool in early childhood education, EuroKids considers value education a core aspect of its innovative curriculum. The brand is committed to nurturing well-rounded individuals who excel academically and possess the values and virtues that make them compassionate and responsible citizens.