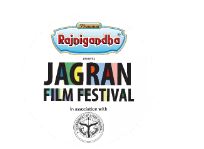 New Delhi, July 2023 – In its previous edition the Jagran Film Festival reached an audience of over 200 million people. In its 2023 edition, the world's largest film festival will travel to 18 cities, 11 states of India showcasing films, OTT web series, and documentaries and inviting filmmakers from various cities and countries to participate.
This year's edition of the festival has six categories. The categories are Shorts, an international competition section for short films; Indian Showcase, a competitive section for Indian feature films; World Panorama, a competitive section for international features and Jagran Docs (Documentary Films), a non-competitive section for documentary films. Apart from these, the festival has introduced a new category called OTT which will contain feature films, documentaries, and web series.
Rajnigandha Presents Jagran Film Festival in association with the Government of Uttar Pradesh has invited independent filmmakers, first-time filmmakers as well as established filmmakers to send their entries. Films made between 1 January 2022 and 30th September 2023 (Films that are expected to be completed by 30th Sep. 2023) are eligible for participation in the festival. Entries must be submitted on the website www.jff.co.in by 15th July 2023, which is the deadline for Delhi. However, the entries will remain open until 1st September 2023 for other cities including Mumbai.
The Festival is starting on the 3rd of August in Delhi and travels through Kanpur, Lucknow, Prayagraj, Varanasi, Gorakhpur, Bareilly, Dehradun, Hisar, Gurgaon, Ludhiana, Patna, Darbhanga Ranchi, Raipur, Indore, Siliguri and culminate in Mumbai on 14th October 2023.