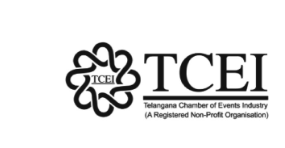 Hyderabad,  August 2023: The Telangana Chamber of Events Industry (TCEI) – India's largest regional events association; along with its constituent association Telangana Event Facilitators Association (TEFA); organized the World Photography Day event today at the HITEX Exhibition Center, Hyderabad. The event was supported by HITEX Exhibition Center and Telangana Tourism.
Chief Guest Shri T G Srikant, Business Head, HITEX Exhibition Center, inaugurated the World Photography Day event hosted by TCEI and TEFA, today at HITEX. Also present were Balaram Babu, President, TCEI; Ravi Bura, General Secretary, TCEI; Manoj Inani, President TEFA, Sandeep Jain, Co-convenor and Secretary TEFA and Kumar Raja, Co-convenor, Member TEFA.
Renowned Photographers conducted Masterclasses and shared valuable insights with the inquisitive audience of photographers. Mr. Ravinder Reddy shared his thoughts on the Journey of Photography, Mr. Ravi Nalli spoke about Studio Photography and Mr Photriya Venky threw light on Dying Photography.
A Jury comprising of Mr. Ravi Varma, Mr. Sanjay Raichura, Ms. Radha Varanasi, and Mr. Ajit Nag, selected the winners of the photo contests held on the themes of 'Modern Hyderabad' and 'Emotions of Hyderabad', the following are the winners.
1. 1st Prize in Modern Hyderabad – Harshavardhan of Accenture Software.
2. 2nd Prize in Modern Hyderabad – M Venkatesham of Teja Goud Photography
3. 3rd Prize in Modern Hyderabad – Sharat T.
1. 1st Prize in Emotions – Shravan T of S1 Studios.
2. 2nd Prize in Emotions – Bobz Choudhry of Bobz Clickz
3. 3rd Prize in Emotions – Ramadalai Tilak, Student of Hamstech.