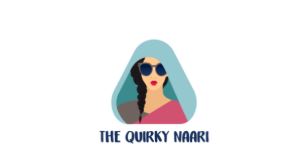 The brainchild of visionary entrepreneur Malvica Saxena, The Quirky Naari took form in 2018 and stands at the vanguard of the fashion industry, championing empowerment through unique and unconventional style statements.
The roots of The Quirky Naari trace back to Malvica's residence in Mathura, where amidst personal challenges, she discovered the therapeutic power of art. Her passion for painting designs on shoes gave birth to the idea of a fashion brand that would inspire women to embrace their individuality and make bold life choices.
The Quirky Naari represents the modern woman who is aspirational, and liberal in her thoughts, yet firmly anchored in her core values. By designing products that transcend the ordinary, the brand caters to Gen-Z women seeking to assert their individuality through fashion. This innovative approach has caught the attention of many, with celebrities like Sunny Leone, Adah Sharma, Rannvijay, Rubina Dilaik, and Priyanka Chopra amongst its ardent admirers. Moreover, its unique creations have been featured on prestigious platforms like Big Boss for three consecutive years and Shark Tank India Season 1 in 2022.
Offering a diverse array of products from denim jackets and shoes to t-shirts and Light Me Up Sneakers, The Quirky Naari meets a wide range of fashion tastes. Each product is infused with distinctive design elements and comes with customization options to create a truly personalized experience.
Committed to sustainability, The Quirky Naari opts for regular and cruelty-free materials and champions a plastic-free packaging policy. The brand has ambitious social goals as well and aims to generate employment opportunities for one lakh women, especially from tier 2 and tier 3 cities, over the next five years.
Though it offers a unisex product line, including Light Me Up Sneakers, t-shirts, and jackets, The Quirky Naari primarily targets women who make up 80% of its customer base. Notably, a significant 70% of the brand's clientele is from metro cities.
Operating as a Direct-to-Consumer (D2C) brand, The Quirky Naari's unique creations are available exclusively online at www.thequirkynaari.com. The brand is set to enhance its digital marketing strategies for increased visibility and plans to venture into the retail world by opening stores in strategic locations and collaborating with established retail chains.
With a vision for the future, The Quirky Naari plans to evolve into a comprehensive lifestyle brand and extend its reach to international markets, particularly regions with a significant Indian diaspora who appreciate the blend of Indian and contemporary fashion. Visit www.thequirkynaari.com to learn more.