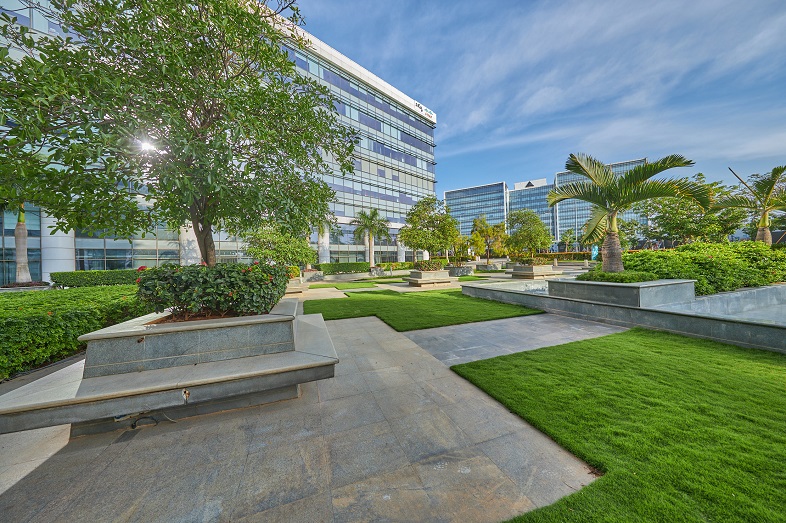 Bengaluru, India, October 10, 2023, Embassy Office Parks REIT (NSE: EMBASSY / BSE: 542602) ('Embassy REIT'), India's first listed REIT and the most prominent office REIT in Asia by area, is pleased to announce that GRESB, an industry-leading standards organisation, has ranked Embassy REIT number one in India for its public disclosures, and has awarded the REIT a 5-star rating for its 45 million square feet office portfolio in its annual sustainability assessment.
GRESB (Global Real Estate Sustainability Benchmark) is an investor-led organisation that provides standardised and validated ESG data to financial markets. Established in 2009, GRESB has become the leading ESG benchmark for real estate and infrastructure investments across the world and is used by more than 170 institutional and financial investors to inform decision-making.
Aravind Maiya, Chief Executive Officer, of Embassy REIT, said,

"We're delighted to receive the number one ranking for our public disclosures and a 5-star rating for the second year in a row. Our 2023 GRESB results place Embassy REIT in the top 20% of participants globally and demonstrate our ESG leadership in the Indian real estate sector. At our core, Embassy REIT delivers sustainable workspaces to our marquee occupiers, thereby providing us a competitive edge for long-term growth and returns while contributing to a brighter future for all our stakeholders."
Embassy REIT's development portfolio received a global industry-leading score of 99%, standing investments achieved 88%, and public disclosures received 97%, all of which were higher than the GRESB overall average. Furthermore, Embassy REIT received a 100% score on the social and governance pillars.