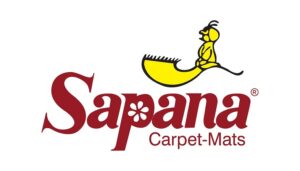 Mumbai, 15/09/23: Sapana Carpet-Mats, India's leading brand in the arena of mats manufacturing and export, has unveiled its 'Mangalvarsha Abhushan Collection' of mats, rugs, doormats, and pooja mats for the upcoming Ganesh Chaturthi and festive season. The curated collection of colorful, high-quality mats and rugs would add vibrance and festive vibes to every home, serving functional and symbolic purposes.
Ganesh Chaturthi is not just a festival. It is also a time when there is a perceptible change in the air, and temperatures start becoming more pleasant in most parts of the country. This is where the addition of mats, rugs, and carpets can make homes look cozy. They offer warmth underfoot and make the festive gatherings of family and friends more comfortable.
As an Indian brand, Sapana Carpet-Mats understands this festive spirit and has created this collection with diverse tastes in mind. For instance, the vibrant asana mats in pink and blue can be used to sit guests near the pooja area. There are round mats that can be used under round tables and add a touch of coziness to the interiors.
Similarly, the vibrant Portland doormat might make your guests stop longer at the door and admire your décor sense. The Mashael runner can be used in kitchens, balconies, or hallways. Sapana Mats has even integrated the iconic Turkish carpet vibes by including Marrakesh Mats in the collection.
Speaking about this, Nishith Gupta, Managing Director of Sapana Carpet-Mats, said, "Each mat in our festive collection carries a story, tradition, belief, or style statement that makes it a must-have for Ganpati celebrations and festive season tapestry in all homes. We focused on hand-picking select mat designs for various functional and aesthetic needs. The mats are adorned with intricate designs, and our pooja mats exude auspiciousness, setting the sacred stage for prayers and rituals. Similarly, the doormats, runners, and living room mats are opulent in appearance but rightly priced to ensure great impressions during the Ganpati season and beyond."
In a rapidly changing society, it is the meaningful elements of traditional Indian home décor that help us remain connected with our cultural roots. Sapana's mats, rugs, doormats, runners, or pooja mats are not just décor items but aesthetic threads that weave together the joy of festivities and the spirit of love and care throughout the season.
Nishith said, "We make millions of mats every year, but we never ignore our commitment to social well-being and environmental protection. Sapana Mats is manufactured using solar energy to ensure no harmful emissions are added to the environment during production. In fact, to date, we have saved more than 30 thousand trees through our focus on sustainable manufacturing."