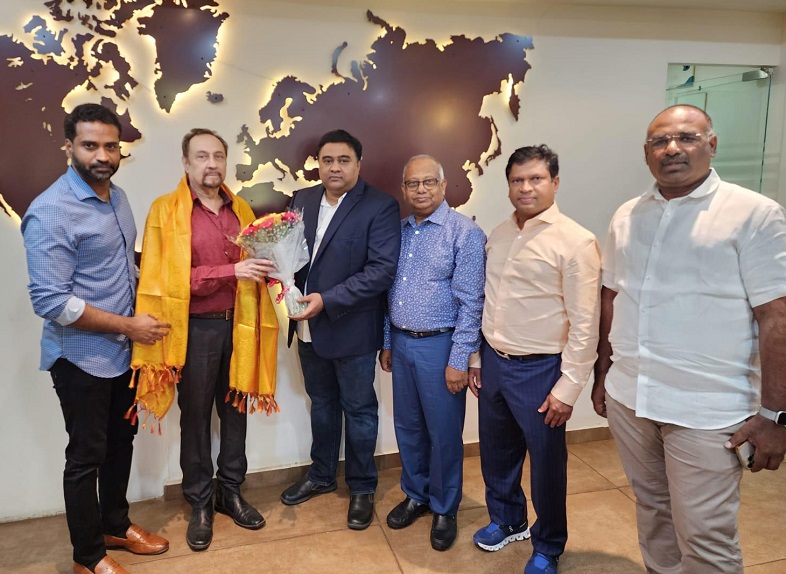 Hyderabad, July 5, 2023….Telugu Association of North America (TANA), the oldest and biggest Indo-American organization in North America invites His Excellency Nawab Raunaq Yar Khan, who was recently crowned the 9th Nizam of the Asaf Jahi Dynasty to attend the 23rd TANA Conference on July 7th at the Pennsylvania Convention Center, Philadelphia.
TANA delegation led by Ravi Potluri met Highness Raunaq Yar Khan personally and invited him to attend the same.
Nawab Raunaq Yar Khan is one of the city's most known representatives of the Royalty and philanthropists
Nawab Raunaq Yar Khan, 60 years, is a well-known citizen of Hyderabad.
He is the owner of a unique 80-acre film set facility located on a 100+acre plot with its entrance from Road No. 25, Jubilee Hills, Hyderabad. It is one of the biggest film facilities in the city.
Popularly known as Nizam Prince Raunaq Yar Khan for his family buildings and an amazing personal man-made hill known as H.I.G.H(Highest In Greater Hyderabad). Film wallahs know it as Bhooth Bangalow. The hill, located just off Rd 36 is taller than the city's Naubat Pahad.