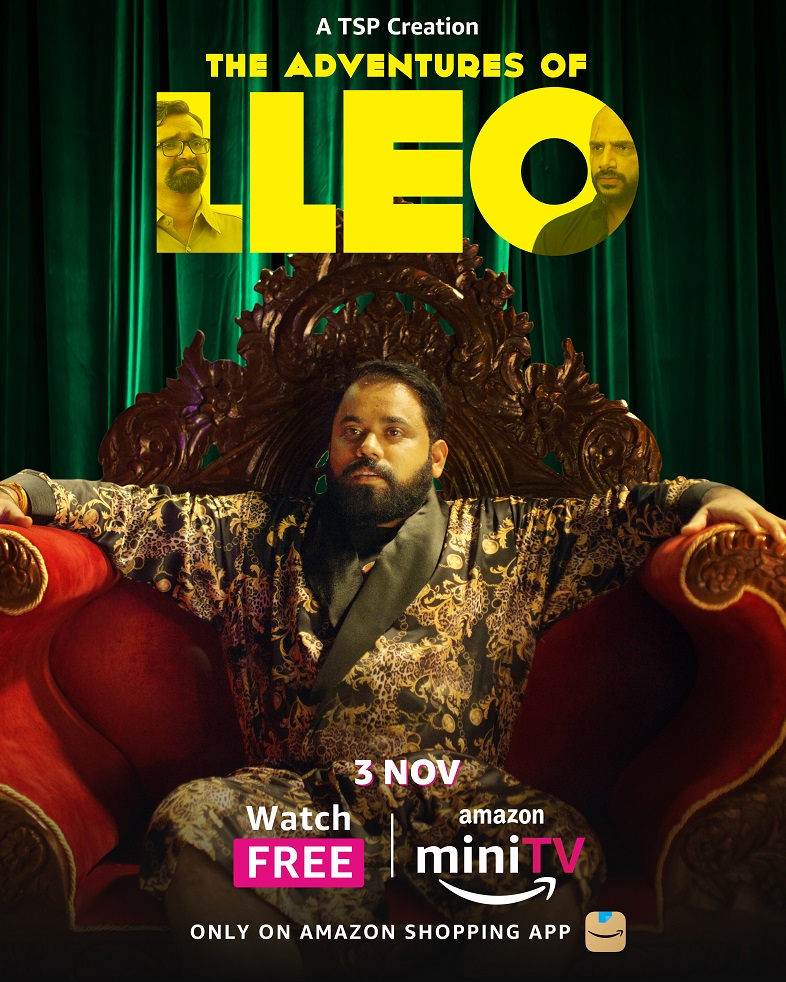 Mumbai, November 1, 2023: – Amazon miniTV – Amazon's free video streaming service is all set to tickle your funny bones as the streaming service today announced a character spinoff of TVF's much-loved show, Permanent Roommates. The popular character 'Lleo' from Permanent Roommates is here to take the audience on a laughter ride laced around the adverse situations in his life. The series will see popular actor Anandeshwar Dwivedi as Lleo and is set to stream from 3rd November on the service.
Amazon miniTV today released the trailer of this series giving us a glimpse into the chaotic and hilarious story of Lleo, an accidental millionaire who went from riches to rags and his many misadventures. With a blend of comedy and a whirlwind of blunders, the series revolves around Lleo, whose life is like a barrel of laughs. The trailer gives a peek into his journey — from being a millionaire to a homeless man and his unusual creative survival solutions. Lleo loses his possessions overnight which kickstarts a series of events featuring his many unfavorable situations and bizarre decisions.
The five-episodic series is created by The Screen Patti (TSP) – A part of TVF and is written by Anandeshwar Dwivedi. Embark on a humorous journey, with a wholesome blend of humor with The Adventures of Lleo as the series takes an unexpected turn when Lleo gets tricked and bankrupt, unfolding a ride filled with side-splitting mishaps and twists.
Amogh Dusad, Head of Content, Amazon miniTV while talking about the series, said, "We are excited to introduce this extraordinary and hilarious story of Lleo, a character with his charm, wit and upbeat nature. After being much appreciated in Permanent Roommates, this spin-off journey of Lleo is sure to leave viewers in splits, wanting for more."

Anandeshwar Dwivedi, Writer and Executive Producer of the show said, "Permanent Roommates has been immensely popular among viewers, and the character of Lleo has earned a significant amount of love from the fans. To delve deeper into Leo's journey, filled with bizarre incidents, chaotic adventures, and pleasant twists and turns, we introduce Adventures of Lleo. The journey of Lleo will strike a chord among the viewers, making them laugh out loud with its perfect comic timing and unusual experiences."