If you're craving fresh and captivating content to stream online, you're in luck! This week, a variety of new web series have been released on different OTT platforms, catering to diverse tastes and preferences. Whether you're in the mood for romance, comedy, thriller, horror, or drama, there's something for everyone. Here's a list of five Hindi web series that you shouldn't miss!
"Ishq Next Door" (Jio Cinema): "Ishq Next Door" is a delightful romantic comedy written by Shaharyar Farooqui and Akhilesh Vats. Directed by Akhilesh Vats and produced by Rusk Studios and Jyoti Deshpande, the series follows the life of Dev, a responsible young man who takes care of his mother and rebellious younger brother. Everything changes when he encounters Meher, a spirited and vibrant young woman living next door. Starring Natasha Bhardwaj, Abhay Mahajan, Mrinal Dutt, and YouTube sensation Purav Jha, this series promises a heartwarming tale of love and laughter.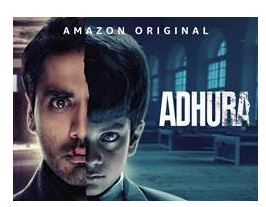 "Adhura" (Amazon Prime): Prepare for spine-chilling horror with "Adhura," a series produced by Nikhil Advani and directed by Ananya Banerjee and Gauravv K Chawla. Featuring a talented ensemble cast including Ishwak Singh, Rasika Dugal, Shrenik Arora, Rahul Dev, Poojan Chhabra, Rijul Ray, Zoa Morani, Sahil Salathia, and Aru Krishansh Verma, the story unfolds in both 2022 and 2007. Set in a prestigious boarding school in Ooty, the series revolves around a sinister secret that threatens the lives of everyone involved. Brace yourself for a gripping and atmospheric horror experience.
"Pret Boys" (Amazon miniTV): For a dose of ghostly giggles, don't miss out on "Pret Boys." This horror-comedy web series by Rusk studios will have you laughing and shivering in equal measure. Meet Prem, Tatsat, and Rajat, three misfit Gen Z pals who embark on an extraordinary adventure with their start-up, Pretboys.com, dedicated to capturing and busting ghosts. Their lives take an unexpected turn when they meet Eisha, a young girl with the unique ability to see ghosts. With a wickedly funny storyline, hair-raising encounters, and lovable oddball characters, get ready for a thrilling and hilarious journey.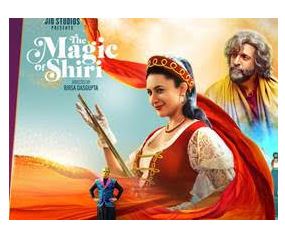 "The Magic Of Shiri" (Jio Cinema): "The Magic Of Shiri" is a mesmerizing thriller drama produced by Jyoti Deshpande and Tanveer Bookwala. Directed by Birsa Dasgupta, the series stars Divyanka Tripathi Dahiya in the lead role, along with Jaaved Jaaferi and more. It delves into the captivating world of magicians and illusions, following a woman's relentless pursuit of becoming the most prominent magician. As she faces opposition from hostile forces, she must also navigate the complexities of her personal life. Prepare to be enthralled by this gripping tale of ambition, magic, and personal struggles.
"College Romance" Season 4 (Sony Liv): The beloved dramedy series, "College Romance," returns with its highly-anticipated final season. Crafted by TVF and produced by Arunabh Kumar, this season is skillfully directed by Ashutosh Pankaj. The show revolves around the lives of seven close-knit friends during their last years of college. As they prepare for life beyond the campus, they face challenges, experiences, and moments that will shape their futures. With a talented cast including Gagan Arora, Apoorva Arora, Keshav Sadhna, Shreya Mehta, Nupur Nagpal, Jahnvi Rawat, and Eklavey Kashyap, this series promises to be a relatable and entertaining watch.
With a diverse range of genres and captivating storylines, these Hindi web series offer a delightful streaming experience. From heartwarming romances to spine-chilling horrors and gripping dramas, there's something for everyone's entertainment preferences. So, grab your popcorn, get comfortable, and indulge in these exciting web series that will keep you entertained throughout the week. Happy streaming!