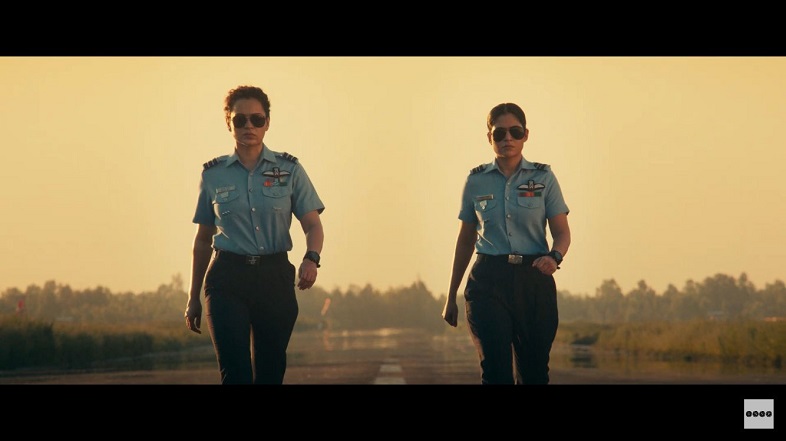 Anshul Chauhan's career has been on a meteoric rise as she recently secured three major, consecutive projects. The talented actress is set to make her mark in the coming months with upcoming roles in "Tejas," "Animal," and "Chakda Express," starring alongside industry heavyweights.
In "Tejas," Anshul Chauhan is all set to share the screen with Kangana Ranaut, playing a fighter pilot. The teaser of the film garnered immense appreciation from the audiences. Anshul shall be seen in a riveting role-playing a fighter pilot in the war film. The trailer shall be out on 8th October to mark the 'Indian Air Force Day.'
Anshul affirmed, "Firstly, I am grateful to the audience for showering so much love on the trailer of 'Tejas.' It's an incredible honor to play a fighter pilot. One can't describe the pride that runs in the veins after wearing the uniform. 'Tejas' explores the unwavering dedication and valor of our armed forces, and my character's journey resonated deeply with me. Am thrilled about this one."
"Animal," another highly anticipated project, sees Anshul alongside Ranbir Kapoor. Adding to her impressive list of projects is "Chakda Express," where Anshul Chauhan will be seen alongside Anushka Sharma. With "Tejas," "Animal," and "Chakda Express" on the horizon, Anshul Chauhan is undoubtedly a rising star to watch out for!