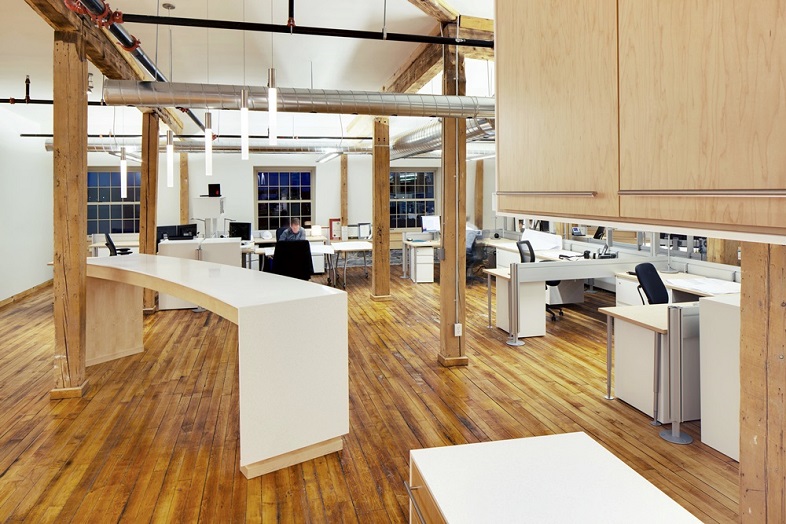 The interiors of a space is no longer limited to only wood and marble and has evolved drastically over the years. To add a dash of modern and innovative features to your worktops, Merino Hanex Solid Surfaces can be a smart choice. Catering to the needs of today's lifestyle, these surfaces offer several modern features along with great choices of designs.
Hanex Solid Surfaces are crafted with a unique amalgamation of acrylic resins and natural materials in the form of sheets. These surfaces undergo hard chemical and stain resistance testing as per ASTM-D & NEMA standards and are NSF51 certified. These sheets can be cut and shaped into a vast variety of designs and provide a perfect application for sensitive areas like kitchen countertops, hospitals, kid's rooms, schools, banks to name a few. Hanex Solid Surfaces is an assortment of beautiful design and finishes.
Enjoy an effortless installation and fabrication process with these solid surfaces which is also easy to maintain and repair. Having undergone a vigorous process, Merino Hanex Solid Surfaces is highly durable in nature and are stable enough to maintain their shape and beauty in any condition. They are extremely resistant to hot water, heat, hard chemicals, harmful UV rays, and stubborn stains. Merino Hanex Solid Surfaces can withstand erratic weather changes on interior applications without losing their natural color. They can also be repaired and restored to their original condition when desired, becoming a perfect fit for damp areas like kitchen and bathrooms for everyday use.
Today, starting from an individual to architects and interior designers, everyone is hunting for interior solutions which are unique, smart, and innovative and one that doesn't limit their imaginations. Hanex Solid Surfaces offers countless customizable designs, colors and patterns which can imitate any natural stone or marble, thus, becoming the perfect choice for contemporary interiors.